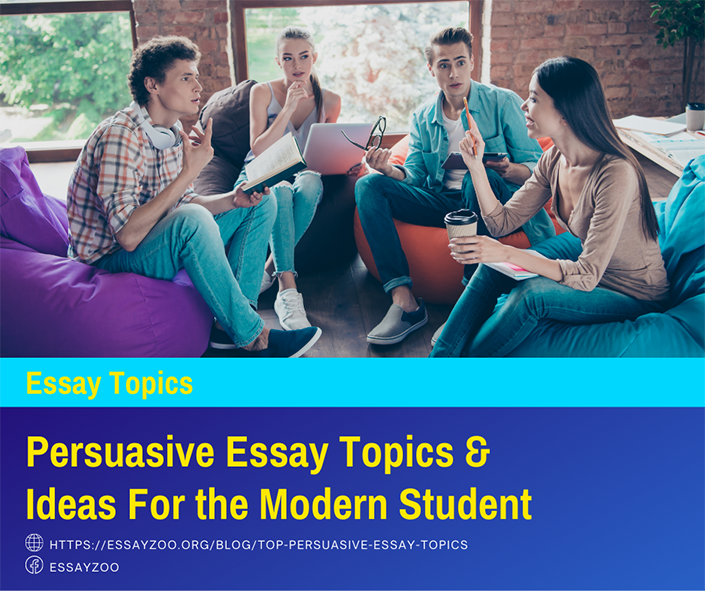 Persuasive essays are the most common type of essays that students get as an assignment or classwork. Moreover, it can be fun to write a piece in which you have to persuade your reader. However, choosing a title can be challenging. Hence, to help you pick up a topic easily, we have put together a comprehensive list of persuasive essay topics.
🚸 Persuasive Essay Topics For Middle School
Middle schoolers may find it hard to come up with a topic to write on. To help them get started, here are some interesting prompts. These prompts will help them write a compelling piece and impress their friends and teachers.
Swearing should be banned on all TV shows and movies.
Students should be encouraged to play more sports.
Holidays for Middle School should be longer.
Lunch should be free in all schools.
Homework should not be given to school children.
Schools should start later in the day.
School students should be rewarded for good grades.
Students should have their say in school rules and regulations.
Celebrities should give some of their earnings to the schools they studied from.
Teachers should swap roles with students once a year so both can appreciate one another.
Pets should be allowed in school.
There should be no dress code for school.
Cellphones should be allowed in school.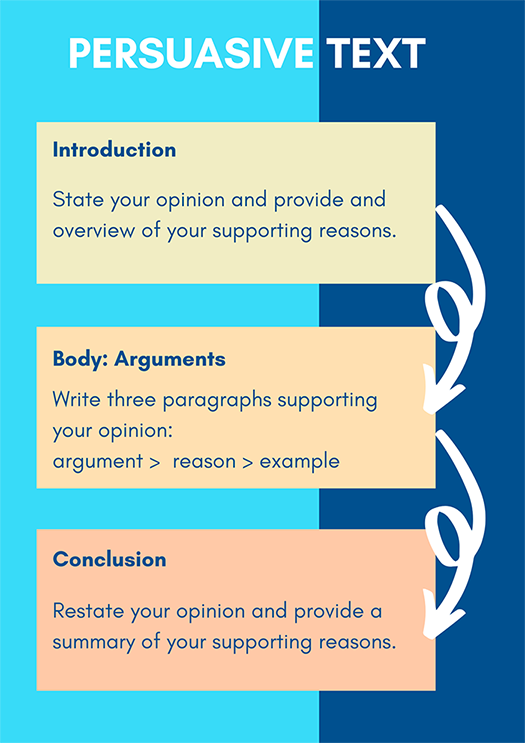 🏫 High School Persuasive Essay Topics
Looking for some inspiration? Here are some interesting persuasive essay topics for college and high school students:
The effects of climate change can be reversed.
Food waste can be reduced by avoiding too much buying.
Teenage girls and boys should be taught all birth control methods.
There should be special weekend jobs for teens.
Homework should be given in high school.
The culture of being popular in school should be demolished.
Teens are obsessed with adventures.
High school students should wear uniforms to create cohesion and reduce the potential of bullying.
Anyone under 16 should be allowed to date.
We should only eat vegetables.
Advertising is just a gimmick to trick you into buying things.
🥰 Easy Persuasive Essay Prompts
Some students can't seem to write on a difficult topic. If you're one of them, here are some college essay topics that you will enjoy writing without in-depth research.
Boys are lazier than girls
Driving sports cars is dangerous.
Alcohol should be illegal globally.
We should value elders in our family and learn from their experiences.
Daycare centers should be free.
Working moms should be given flexible working hours.
Children should have limited screen time.
Can the death penalty help curb horrendous crimes?
There should be no punishments for wrongdoings.
Eating junk food should be minimized.
Recycling should be encouraged.
Children's social media activities should be restricted.
Recreational drugs should be banned. Do you agree?
Some of the prompts mentioned above are controversial but don't worry about stating your opinions. It is just an essay, and you won't be judged for your views. Your instructor will only score you on how well you expanded on your ideas and structured the entire piece coherently.
🧐 Argumentative Persuasive Essay Topics
Argumentative essays can be fun to write if the topic is interesting. So, let's have a look at some great prompts to get you started.
Several people think dogs are always at fault when they bite someone. Do you agree?
Should leather jackets be banned to stop animal cruelty?
Birds should never be kept as pets. Do you agree or disagree?
Robots will replace humans in the future. Do you agree or disagree?
Should animals be kept at zoos?
Government should spend more on sports than education. Do you agree or disagree?
The Visa system should be abolished, and everyone should be allowed to travel without a visa and passport.
Toys should only be made from biodegradable material.
Plastics bags should be stopped from manufacturing.
Ecommerce will replace physical shops in the future.
Factory farming should be banned.
The implications of teenage pregnancy should be taught in school.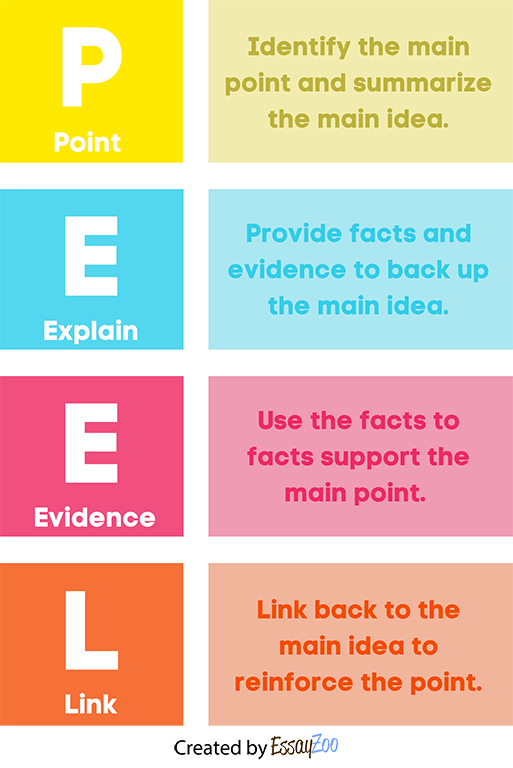 👌 Good Persuasive Essay Topics
Are you looking for some good prompts? Here are some examples of persuasive essay topics that will help you write a great piece.
Introverts make great leaders.
Girls are smarter than boys.
The minimum wage should be increased.
Flag burning should be prohibited as a form of protest.
Everyone should grow their vegetables.
There should be more farm shops.
Government should spend more on railways than roads.
Airfares should be reduced.
Infants should travel for free. Do you agree or disagree?
There should be no tax on food and water.
Genetically modified food is posing a risk to our health.
🏆 Persuasive Essay Prompts About Sport
Looking for some sports essay prompts? Here is a list of some good topics to write a persuasive essay on:
Sports in a crucial part of life.
Sports help you stay mentally healthy.
Not all good athletes or sportspeople can become good coaches.
Baseball is too violent to be played by children.
Children who are good at sports become mentally strong individuals.
There is still racism in football. Do you agree or disagree?
Real American football can only be played in America.
Too much dedication to any sport can make childhood less fun.
Nationality should not matter when it comes to selection in a football team.
Women sports teams are less popular than its make variant.
Fifa is too corrupt to function properly.
💪 Strong Persuasive Essay Topics
Here are some more great persuasive essay topics that will help you craft a strong piece of writing.
Should there be a death penalty for human trafficking?
One should listen to their heart when in an ethical dilemma.
We should be more conscious of domestic water usage.
Global warming is the biggest challenge of our times.
Students should stay off social media.
Sexism exists in every industry.
Music helps us soothe our bodies and mind.
Video game addiction may lead to violent behavior.
🧒 Persuasive Essay Topics For Kids
Here is a list of topics for elementary students:
Why I don't like homework.
Pets are love and should be allowed in school.
There should be more holidays in school.
I should get paid to attend school.
Music class is better than math class.
There should be no summer camps in schools.
School should also have a video game class.
Geometry should not be taught.
There should be no exams.
School is fun.
Elder siblings are not that bad.
Break time should be longer in school.
🤓 Interesting Persuasive Essay Topics
The American dream is fake.
Noodles are not a healthy option to fill up your stomach.
Adding more vegetables and fruits into the diet can help solve many health problems.
Taxes should not be imposed on individual businesses.
Government should help new businesses flourish.
The stigma around mental health stops many individuals from seeking professional help.
Mental health issues are more common in teens.
People should eat more vegetables to promote healthy living.
If Barbie dolls were real, the world would be a better place.
Healthy eating habits should be promoted among children from a very young age.
Moms should not give packaged food to babies.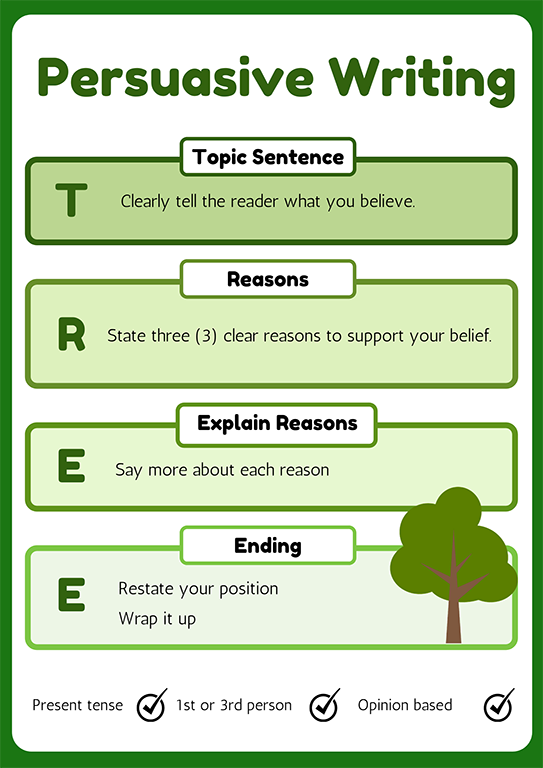 🐵 Persuasive Essay Topics About Animals
Looking for some animal-related persuasive essay topic ideas? Here is a list:
Stray cats and dogs should be adopted as pets.
Pitbulls are a vicious breed.
Dogs who bite would be executed.
Wild animals should not be tamed.
Battery farming should be illegal.
Adopting pets should be made common.
Having a pet has several health benefits.
Cats make the perfect pet.
Employers should cover vet insurance.
Farm eggs should be replaced with free-range farm and organic eggs only.
Steroids or hormones should not be added to poultry feed.
The exotic animals bring great business opportunities, and the animals pay the price.
Animals are equally sensitive to emotions as humans.
Animals should be treated with respect and love.
😷 Medical Persuasive Essay Topics
Here are some medical persuasive essay topics:
There should be a longer maternity leave in organizations around the world.
Regular medical checkups can help save many lives.
There should be a set curriculum on sex education.
Diabetes is a common illness around the world. More awareness should be spread to live with it healthily.
Marijuana should be legal to treat patients with chronic pain.
Mental health is as important as physical health.
Organic food should be promoted as much as junk food.
Persuasive essay on abortion (Abortion is such a controversial subject these days.)
Every city in the world should be designed to support cycling to promote a healthy lifestyle.
Metropolitan cities should focus more on cycling.
Junk food should be banned in schools.
Banning tobacco advertisements can help solve addiction problems.
Increasing tax on alcohol and tobacco can help reduce consumption.
Fasting is a great way to detoxify your body.
Sleep is as important as physical activity for personal health.
Improvement of air quality can help asthma patients with its management.
Steroids in animal feed should be banned.
Steroids in animal feed are causing various health issues in humans.
Smoking should be banned for all patients recovering from various diseases.
Patient education plays a crucial role in the recovery of the patient.
Organ donation should be promoted for the general Societal well-being.
The theories surrounding vaccines should be addressed smartly.
Diet pills should be banned.
Food allergies should be taken seriously and considered as a disease.
Child obesity is a challenge in the United States.
Alternative medicine should be encouraged in cancer treatment.
🤣 Fun Persuasive Essay Topics
Here is a list of some fun essay prompts that can also be used for a persuasive speech:
People are obsessed with how they look.
People buy more clothes than they wear.
Women tend to enjoy sports even when they are not watching.
Men fall for looks, and women fall for intelligence.
How would a minimalist react to your shopping habits?
Sitcoms are not funny.
The love depicted in the films is far from reality.
There is no such thing as a fairytale love story in real.
The tooth fairy should come while we are awake.
Cartoons are better than horror movies.
People are easily offended even when you are stating the facts.
There should be no bills to be paid.
There should be no school.
Real-life love stories are better than filmy love stories.
The romance in novels is just a myth.
No prince is charming in reality.
⛰️ Environmental Persuasive Essay Topics
Looking for some great environmental persuasive essay topics? Check out the following list:
Recycling goods should be taught in school.
Plastic bags should be banned completely.
Plastic straws should be replaced with bamboo or steel straws.
People should opt for reusable items rather than disposable ones.
All diapers should be biodegradable.
Paper bags and cloth bags should be promoted in schools.
People should be encouraged to use energy-efficient appliances.
The biggest cause of global warming is humans.
Small lifestyle changes can bring a big change in climate change.
Perfumes and body sprays are harmful to the environment.
All households should recycle organic waste.
Reduction in water waste can have a great impact on the environment.
Reduction in food waste can help reverse the effect of climate change to some extent.
Everyone should switch to a hybrid car to protect the environment.
An eco-friendly lifestyle should be promoted in schools.
🎒 Persuasive Essay Topics About School
Here is a list of topics about school:
Prayer in school should be mandatory.
Muslim children should be allowed to read their prayers in school.
Students should be given organic food in schools.
Natural science can be a fun subject that is taught in a fun way.
Every student should be taught according to their learning styles.
Students should be made more conscious of water usage apt schools.
Animal rights should also be taught in school.
Pets should be allowed in schools.
Birds should not be caged.
No animal should be caged
Keeping animals at the zoo help the children learn more about them.
🎓 Persuasive Essay Topics About Education
To help you with an education-related essay, we have compiled some great topics for a persuasive essay about education.
Sex education should be compulsory in schools.
Comparative religion studies should be taught in schools.
Physical education is as important as any school subject.
More importance should be given to physical education in schools.
Physical education should also be included in universities.
Universities should help students get internships and jobs.
There should be no tuition fees in universities.
Why men embark on more science and technology subjects than women?
Boys are better at math than girls
Fun activities should be included in each class to enhance the learning process.
Education is boring.
Education should be free at all levels.
Schools should be more fun.
Teachers should make learning fun.
🥺 Psychology Persuasive Essay Topics
Psychology-related essays can require extensive research on the topic. But, we have put together some easy-to-understand prompts that will help you craft an exceptional piece.
Cultural codes have immense effects on human psychology.
The sense of humor varies across the culture. Do you agree or disagree?
In the USA, Individualism is causing family relationships to break or become weak.
Living with grandchildren can have a positive impact on the mental health of grandparents.
Working moms have more mom guilt than stay-at-home moms. Do you agree or disagree?
A great support system can help reduce the incidence of post-partum depression.
Depression and anxiety are the most common mental illnesses, but very few people seek professional help for them.
Social media makes mental health issues worse.
Video game addiction can lead to depression.
Internet addiction can have adverse effects on mental health. To what extent do you agree or disagree?
Mental health is stigmatized. Advocacy can play a key role.
The above lists of prompts are great to get you started no matter which grade student you are. So, pick up the one that interests you the most, and don't forget to follow the structure for impressive grades. Also, it is better to do extensive reading on the topic to come up with powerful arguments.
❓ How to Write a Persuasive Essay
So, first of all, you need a topic to write on of course. Once you finalize that, ensure you know the right structure, which is as follows:
Introduction;
Body;
Conclusion.
Sounds easy? Well, the main structure may look easy, but one should know the crucial components that each section contains.
Make sure your introduction includes the following:
Background statement or hook;
Paraphrase the prompt;
Thesis statement;
Your position (are you in support of the essay question or against it?).
Your body may have 2 to 4 paragraphs depending on the total word count. No matter how many paragraphs you include, make sure you structure each paragraph in the following way.
Topic sentence;
Your argument/idea;
Evidence or example to support that idea or argument;
Expand on it if needed;
Linking sentence.
When writing your conclusion, make sure you don't repeat the same words. Interestingly summarize the entire piece. Moreover, don't forget to proofread. Also, make sure your position is clear from start to end. You can't discuss both viewpoints. You have to take one side and stick to it till the end.